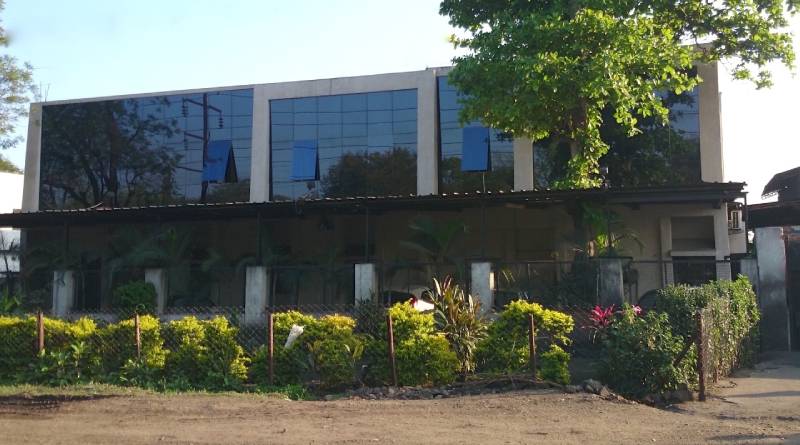 INDIA'S LARGEST MANGANESE OXIDE PRODUCER
Headquartered in Nagpur, India, Manmohan Minerals & Chemicals Pvt. Ltd. (MMCPL) is a leader in Manganese compound manufacturing. The Company manufactures Feed Grade and Chemical Grade Manganese Oxide, Manganese Dioxide, and Manganese Sulphate Solution.
MMCPL, since its inception, has imbibed quality and service as its core values. Trusted by customers spanning over 50 countries, its operations are synonymous with safety and cleaner technologies.
The organization's vision is to become a manufacturing powerhouse for Manganese-based compounds. It continually incorporates cutting-edge ideas and technologies to build the business further and promote self-sustainability. Its manufacturing facilities are spread across the states of Maharashtra and Gujarat. The facility located at Butibori, Nagpur, is India's largest unit for manufacturing Manganese Oxide. In addition to that, MMCPL is the first Company in Asia to obtain the prestigious FAMI-QS certification for Feed Grade Manganese Oxide.
MMCPL's management strives to exceed its client's expectations by providing its products with excellent quality at the best price and on time. Facilitated by its team of young entrepreneurs, the experience of seasoned professionals, the research of its engineers, and the grit of its employees, MMCPL aims to further expand its portfolio into other manganese compounds.
MMCPL's Board of Directors comprises true visionaries who have spearheaded its expansion and success story.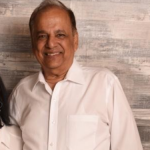 Mr. Vijayprakash Singhania
He is the founder of MMCPL as it is known today. He completed his Master's in Industrial Engineering from the University of California
The eldest son of Mr Vijayprakash has followed in his father's footsteps by studying Industrial Engineering from RTM Nagpur University, India.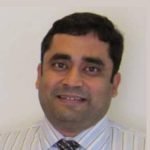 Mr Vijayprakash Singhania's second son, Anuj, completed his Masters in Industrial Engineering from Oklahoma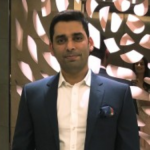 The youngest son of Mr Vijayprakash Singhania, Divyam did his Bachelor's in Electrical Engineering & Economics from Pennsylvania State University.
MMCPL's story began years before its inception with the establishment of Manmohan International Contracting (MIC) in 1995. MIC started with the production of Manganese Dioxide in 1995.  A year later, MIC started manufacturing Manganese Oxide and went on to pioneer the same in India, courtesy to the persistent efforts of its management and staff. In 2004, MIC ventured into making Manganese Sulphate Powder. Further expanding its portfolio the company started production of Manganese Sulphate Solutions in 2007.  With the wheels in motion, the journey was graciously uphill. MIC grew manifolds, and exports started spanning Asia, Europe, Middle East, Australia, and the United States of America. This spectacular growth gave rise to the need for upgraded infrastructure.
The pressing infrastructure needs of MIC led to the founding of Manmohan Minerals and Chemicals Pvt. Ltd. (MMCPL) in 2010, a company that quadrupled the production capacity of MIC. State of the art machinery and new processes were brought in to fulfil the needs of the company's clients. MMCPL started its 2nd unit at Jhagadia, Bharuch in 2011, which supplies MnSO4 solution to the fungicide industry. Considering the increasing demand for high-quality Manganese Oxide, MMCPL set up an automatic rotary calciner in 2018 that promoted the use of cleaner fuels in place of coal and reduced labour dependence at its Butibori unit. Strongly guided by its ethics, moral standards and dignified treatment of its customers, vendors, and other stakeholders and with an overarching aim to represent the nation in its vertical, Manmohan is an industrial legacy in the making.
1995
At the time of its inception in 1995, MIC produced Manganese Dioxide, which later grew to pioneer the manufacturing of Manganese Oxide in India.
2004
With the continued persistence of its management and able staff, MIC ventured into Manganese Sulphate Powder in 2004.
2007
Manganese Sulphate Solution was added to MIC's portfolio and with the company growing exponentially with an increase in sales by 1000%, catalysed the need for upgraded infrastructure and led to the expansion of the company as MMCPL. 
2010
After MMCPL's foundation, MIC's production capacity quadrupled. MMCPL brought on board cutting-edge technologies and specialised machines to cater to its client's quality and packaging requirements. 
2011
MMCPL's Unit II at Jhagadia, Bharuch was started. The factory supplies MnSO4 solution to fungicide manufacturers.
2018
Built and commissioned by the company's skilled engineers, using in-house developed technology, the rotary kiln was installed in 2018 and has been managed by an experienced team of engineers and technicians ever since.